WELCOME TO DISCOVER DIVING
The leader in diver training and expeditions!
No one has been teaching divers in western New York longer than Discover Diving! We teach all levels of diver education, from entry level to technical and instructor development. Join us underwater!
---
Learn to Scuba Dive
Course Fees Start at Just $249
for complete training
Begin your underwater adventure today with Discover Diving! Scuba diving classes start monthly and our flexible schedule allows you to complete your training at your own pace! Our learn to dive programs include all of the pool, classroom and open water dives that are required to earn your scuba diver certification. We will even provide all of the equipment you need to complete your training including the use of a mask, snorkel, fins, scuba cylinder, regulator, oct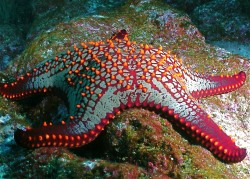 opus, instruments, wet suit, weight belt and weights. In short, you do not need to worry about rental or purchase of dive gear just to earn your c-card. About the only thing you need to provide is a towel and bathing suit - We'll take care of the rest! It really is that simple!
No one in western New York offers more affordable training that is packed with such execeptional value! In fact we are so confident that our program provides the best value that we will guarantee our course fee: If you find any other local retailer offering comparable learn to dive lessons for less, we will match their program and give you 10% of the difference in store credit! When you know the facts, there will be only one place in western New York you will want to consider as your guide to the exciting world beneath the surface!
Call or stop in today for complete details. Click here for a copy of our Learn to Dive Brochure. Be ready for spring break or to join us for our local dives in 2013.

---
Just Two Sessions Remain in Our
2013 Scuba Challenge Series
You still have time to join us for the two remaining Scuba Challenge sessions! The Scuba Challenge is a our annual once a month pool session organized during the cold weather months around various themes designed for fun and the chance to see your scuba friends! And in addition to all the fun you're going to have, you will also be entered for a chance to win one of three Suunto Dive Computers that we will be giving away at the Scuba Challenge Party on Saturday, May 18, 2013. For more information call or stop in the store, or click here to download a copy of the 2013 Scuba Challenge brochure.